The weekend will take place November 21st and 22nd, 2015 at the new Gäddede Dance Center.
Who
You! And special guest instructors, Mikaela Hellsten and Anders Sihlberg from Stockholm, and Josefin Andersson from Östersund!
Fantastic Instructors!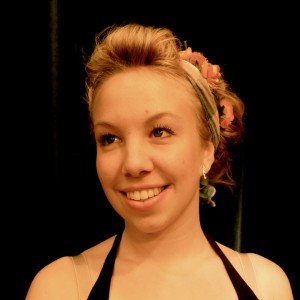 Mikaela Hellsten was born in Stockholm, Sweden and grew up with a love for music and dancing. Already as a kid she had a special liking for Swing and Rock'n Roll music, with favorite artists such as Ella Fitzgerald and Bill Haley. At the age of 13 she discovered Lindy Hop for the first time and since then she has never stopped! Today Mikaela travels all over the world to teach, compete and social dance. When dancing Mikaela often has a big smile on her face, so if she's at the dance you won't miss her.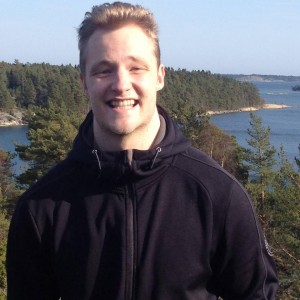 Anders Sihlberg is a swing dance instructor and performer based in Stockholm, Sweden. He has studied dances such as ballet, contemporary and authentic jazz since the age of 10 and developed a passion for body movements and teaching dance. At the age of 13 he fell in love with Lindy Hop and has since then been fortunate to teach and perform around Sweden and Europe. Today he teaches regularly at Chicago Swing Dance Studio and travels around Sweden, spreading his passion for dancing to the Swedish youth.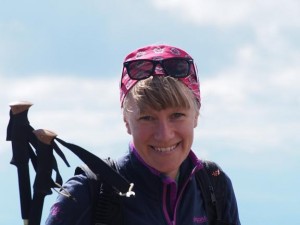 Josefin Andersson grew up in the woods of Värmland, Sweden, and early in her life discovered the charm and energy of the old dance clips from 1940s movies or documentaries. She has always loved music and dancing, but as quite a late bloomer it wasn´t until she was 33 years old however that she started to dance lindy hop. This she has never regretted! She now lives in Östersund and dances as much as she can with her friends at the Östersund and Gäddede dance scenes!
& Calle Johansson … everyone's friend, dancer, singer, and guitar player extraordinaire welcomes you to Gäddede!
What
An incredible weekend of dancing, fun, and friendship in beautiful Gäddede!
Where
Gäddede Dance Center
Storgatan 31
830 90 Gäddede
Sweden
Details about travel can be found on the Traveling page.
When
November 21st and 22nd, 2015
Why
To visit Calle and Arnold in Gäddede, to learn from amazing dance instructors, and to have a fun and exciting weekend!
How
Come to Gäddede! The weekend is FREE though donations are welcome. All you have to do is register so that we know to expect you. Details about travel can be found on the Traveling page.
SCHEDULE
Here is the schedule for the weekend! It might change a bit, but it's basically final now.
Friday
6pm to 8pm – Group Dinner for Early Arrivals
8pm to 12am – Pre-Party
Saturday
Saturday
Beginner
Intermediate/Advanced
10am to 11:15am
Class 1 – Josephine & Calle
Class 1 – Mikaela & Anders
11:30am to 12:45pm
Class 2 – Josephine & Calle
Class 2 – Mikaela & Anders
12:45pm to 2pm
Lunch
2pm to 3:15pm
Special Mixed Class – A Fun Surprise with Mikaela & Anders!
3:30pm to 4:45pm
Class 3 – Mikaela & Anders
Class 3 – Josephine & Calle
4:45pm to 5:30pm
Open Practice Time
5:30pm to 8:30pm
Break for dinner and rest
8:30pm to 12am+
Doors Open for the Saturday Party!
Performance at 9:30pm
Sunday
Sunday
Beginner
Intermediate/Advanced
10am to 11:15am
Class 6 – Josephine & Calle
Class 6 – Mikaela & Anders
11:30am to 12:45pp
Class 6 – Mikaela & Anders
Class 6 – Josephine & Calle
12:45pm to 2pm
Lunch
2pm to 3:15pm
Class 7 – Josephine & Calle
Class 7 – Mikaela & Anders
3:30pm to 5:30pm
Open Practice Time / Departure
5:30pm to 9pm+
Dinner, Hangout & After Party