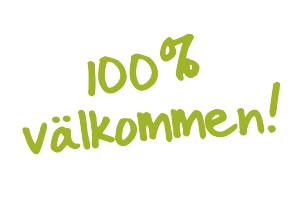 We want to give you a warm welcome to Gäddede for what is perhaps your first encounter with the swing dance Lindy Hop 🙂
Lindy Hop, also known by the name Jitterbug, evolved in the 1920s in New York and was the dance that filled dance halls in America from the depression to the second world war. The dance developed together with the contemporary  swing music and was created from earlier dances as the Charleston, with big influences from african american rhythms. Harlem in New York became especially leading in the evolution of the dance.
Lindy Hop is a couple dance that apart from the basic steps also includes a lot of improvisation and playfulness to the music. In the lessons you will learn the basics in both the steps and the communication with your dance partner. You don´t need to register together with anyone. In the course we rotate so that everyone gets a chance to dance with everyone. No prior knowledge or dancing experience is needed!
Once again a warm welcome!
To register: BEGINNER COURSE IN LINDY HOP