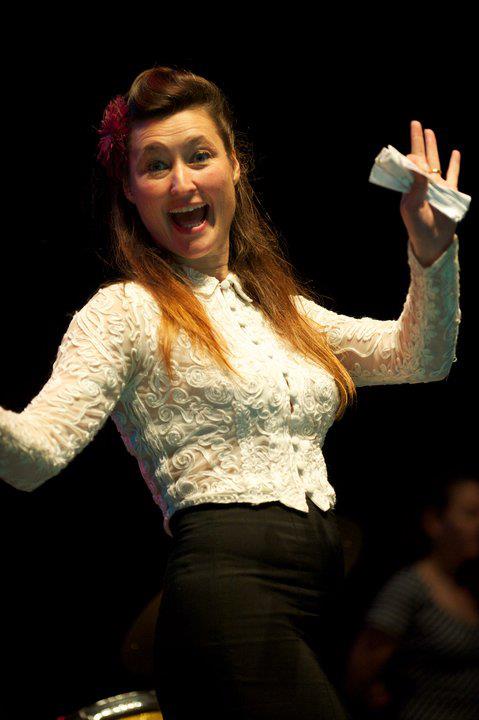 Catrine Ljunggren is a dancer, teacher, performer & swing organizer specializing in dances of the Swing Era as well as Argentine Tango. Catrine teaches in the bay area and at dance camps and workshops all around the world. She has taught at the Oakland Swing Dance Festival, Swingin' Spring in Sweden, The Frankie XC cruise, and the Herrang Dance Camp in Sweden and most recently she has been teaching at LHAIF, NCLS, Frankie 95, Cop-Hop and The Masters of Lindy Hop and Tap in 2009. She runs the Wednesday night Cat's Corner swing dance party at the Savanna Jazz Club in San Francisco.
Catrine is one of the original members of the legendary Rhythm Hot Shots and one of the founders of Herrang Dance Camp, the world's largest dance camp which has been in existence since 1982. Catrine and her dance company are one of the main groups responsible for the resurgence of Lindy Hop today. Catrine also organized Hop The Millennium, a swing camp that took place in Ensenada, Mexico and was attended by more than 450 people from all over the world.
Catrine learned from Al Minns and Frankie Manning, both members of Whitey's Lindy Hoppers in the 1930's. Catrine is known for her energy — she likes to dance fast and fly high and it is a joy to watch her dancing as she is an excellent performer and dancer. In her dance partner Elliott Donnelley she has found someone willing to attempt to keep up with her, and they are a joy to watch because they really have fun when they dance.